BTS: Music Video Shoot in Downtown
Shooting a cinematic music video is one of our favorite gigs. For our most recent one, we brought the shoot to downtown Danbury. Except for one scene, we needed an urban look so we took full advantage of  the streets, sidewalks, businesses, and even the rooftops of CityCenter. Our killer Main Street studio even makes an appearance. We would like to give a special shout-out to Tom Devine, owner of Two Steps. He was kind enough to give us the go ahead on a last minute request to shoot in his restaurant.
This was our first time doing a mail order rental of camera gear. Sure we've rented a lens here or there, but this was the whole enchilada. Talk about target marketing – an ad for Magnanimous Rentals out of Chicago happened to come up in Renato's Facebook feed. He did some recon and saw that they had a great price on a RED Scarlet X camera package. The timing was meant to be, as an indie metal band hired us to shoot their latest music video.  Yes, the RED Scarlet X is an older camera, hence the great rental price. However, it allowed us to give the music video a high-end look without breaking the budget.
We give Magnanimous a thumbs up. They clearly lay out all the gear in a checklist to use when it comes in and when you ship it back out. It comes to your door – apologies to the UPS delivery guy for having to haul it up the stairs – and then you ship it back out using the preprinted labels. The gear is well packaged and labeled, and while this older camera has seen a lot of love, it was in good condition. If you're in the market to rent gear, we definitely recommend Magnanimous.
This was our first time using the RED Scarlet X. The image quality is everything you expect from a RED. And, honestly, the only drawback was the battery life. We opted not to go with the Anton Bauer Gold Mount battery set up, and just go with the RED batteries. Next time, we know better. Boy did those RED batteries drain fast! We got maybe 20 minutes per battery. The older age of the RED batteries could account for the poor power life. Luckily we were hyper-aware of battery life and recharging, so when on location without a spot to plug in, we made it through without trouble. And, we went direct AC whenever we could. Thank goodness for really long heavy duty extension cords.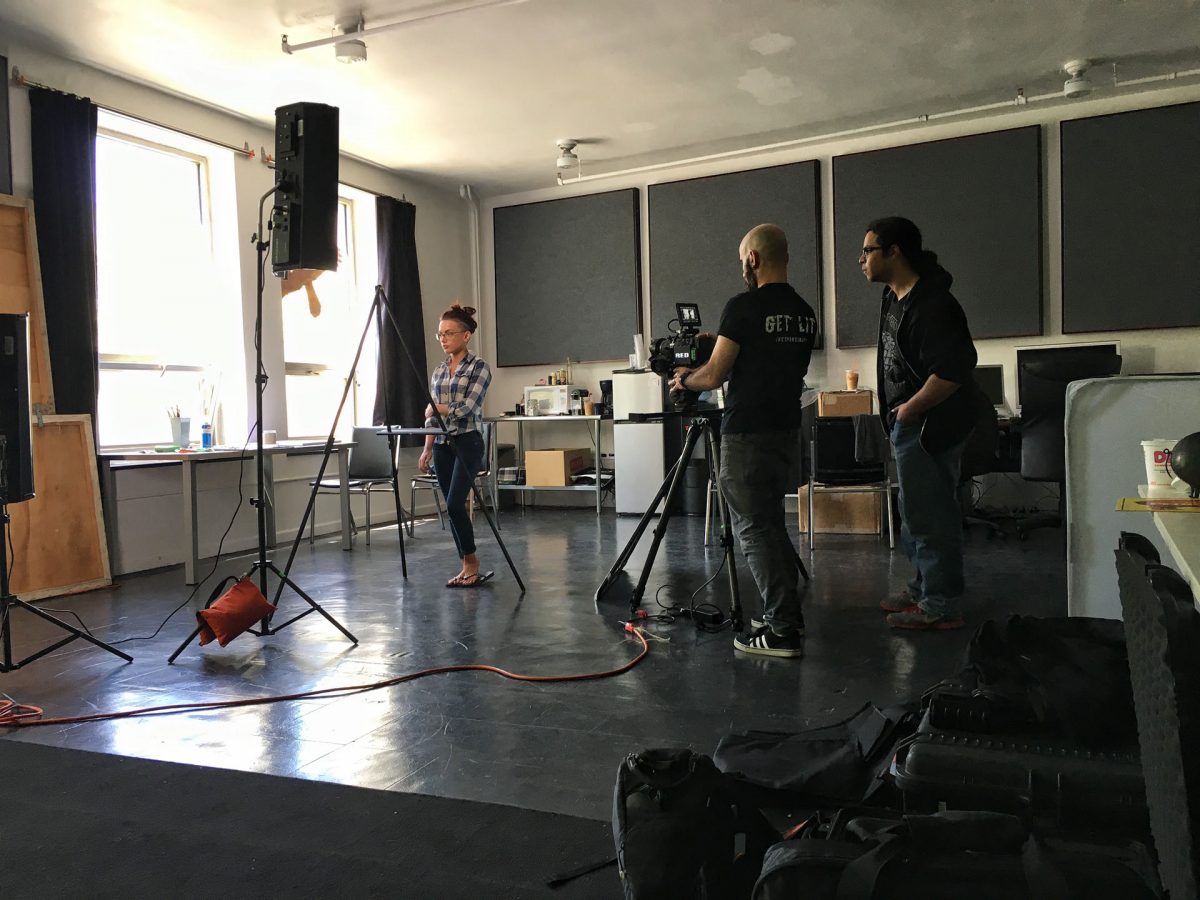 Stay tuned for the video. In the meantime, check out more Behind-The-Scenes photos on our Facebook page: BTS: Downtown Music Video Shoot